Youth Summer Horse Camp
**ALL WEEKS ARE FULL **
(Check back with us for Holiday Camp in December or Summer Camp in 2023)
June 6-10, June 13-17, June 20-24, June 27-July 1
$300 per week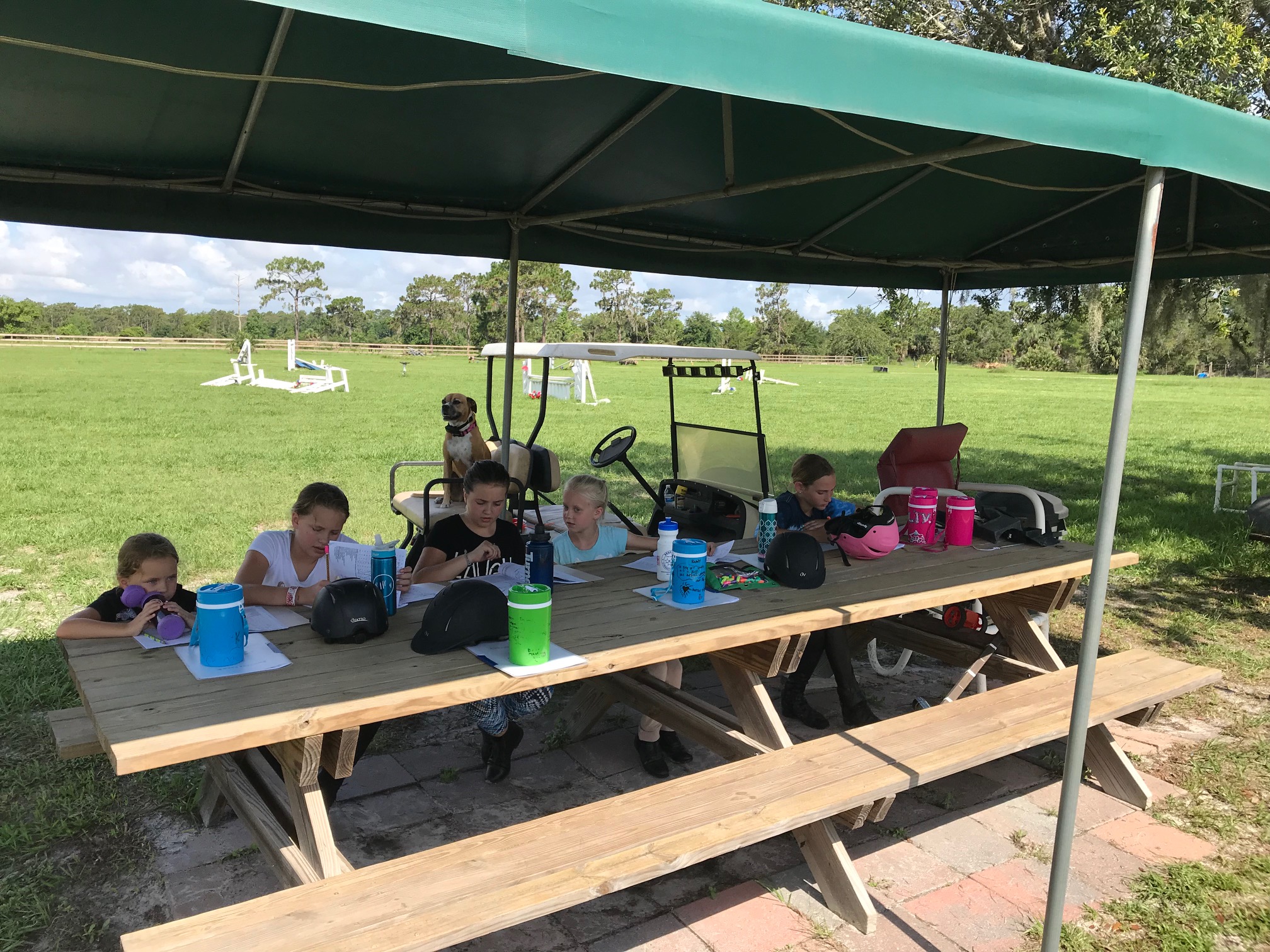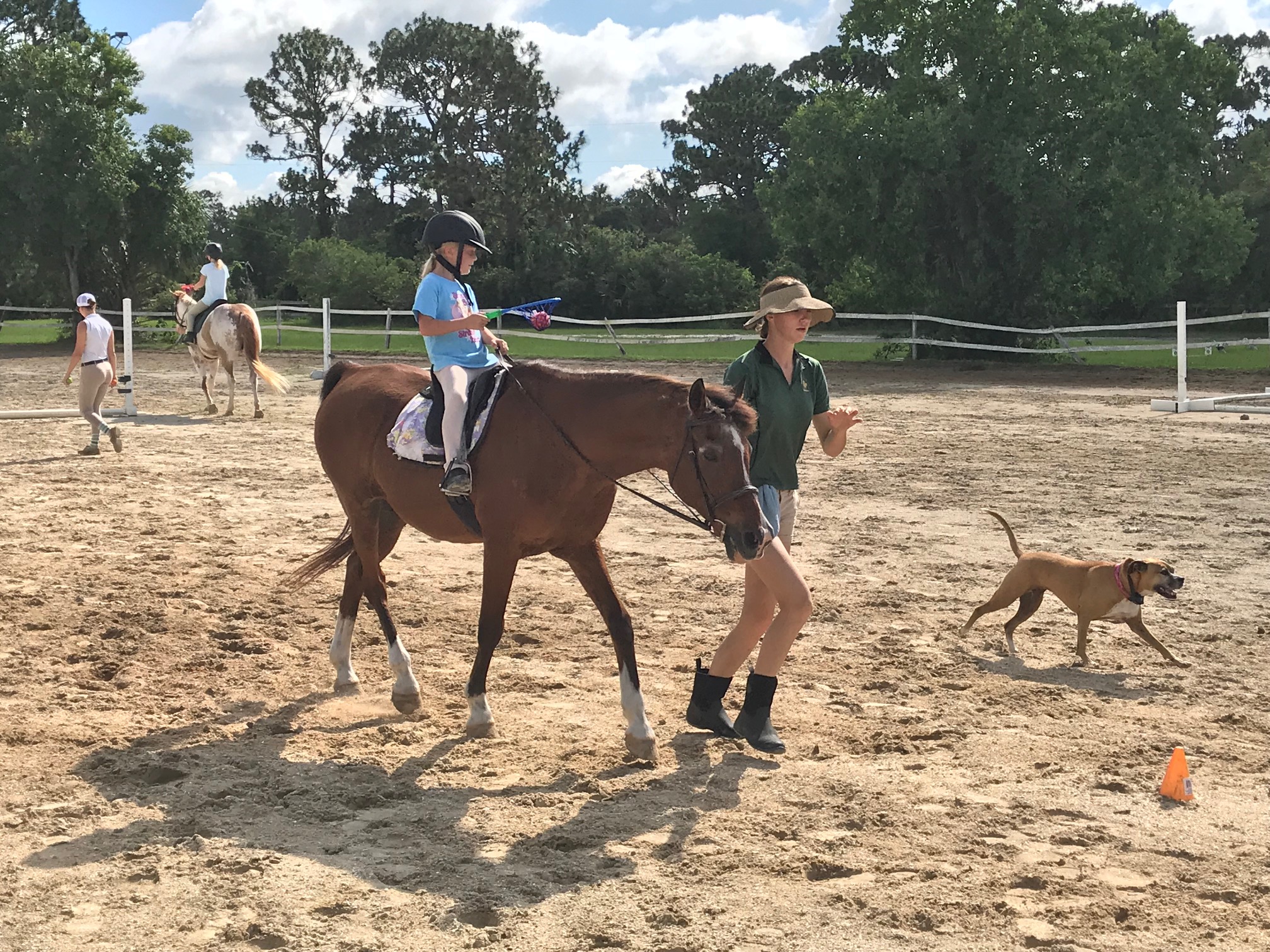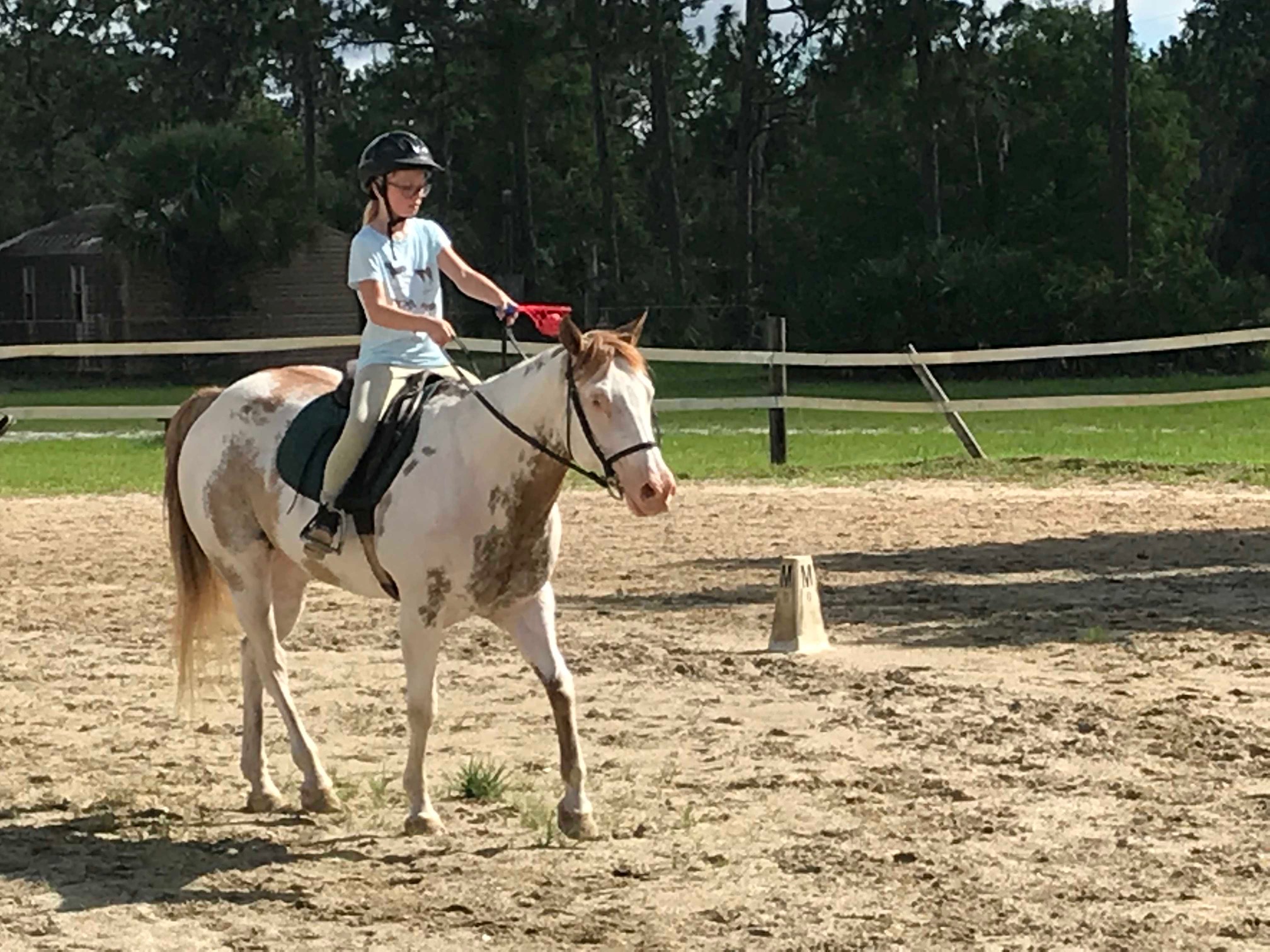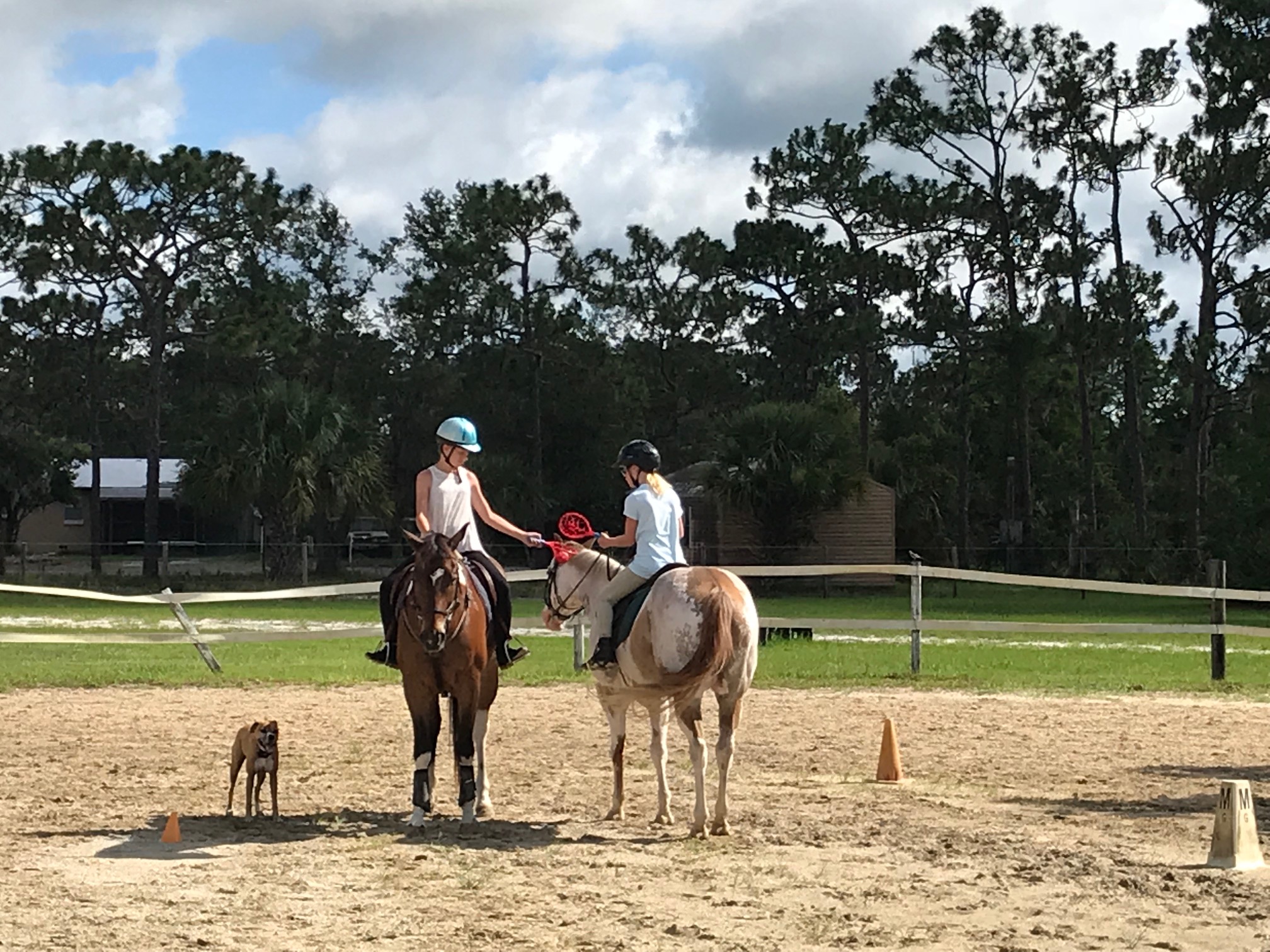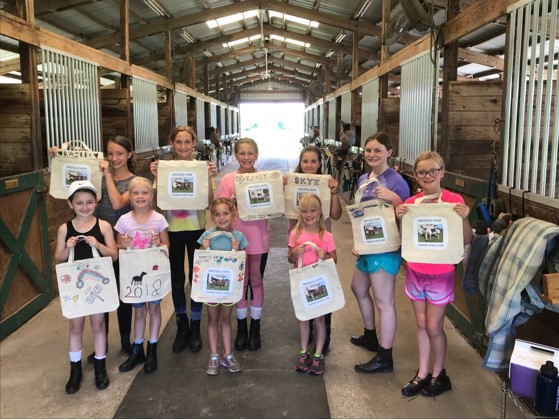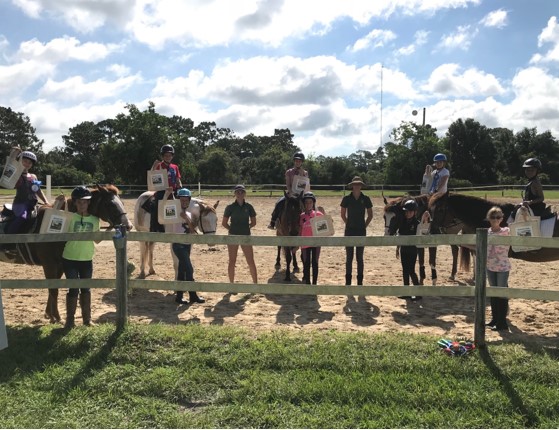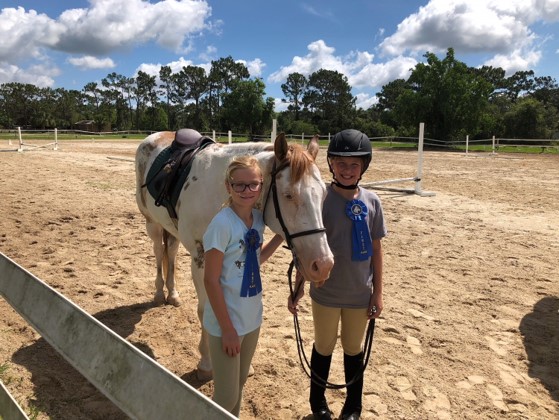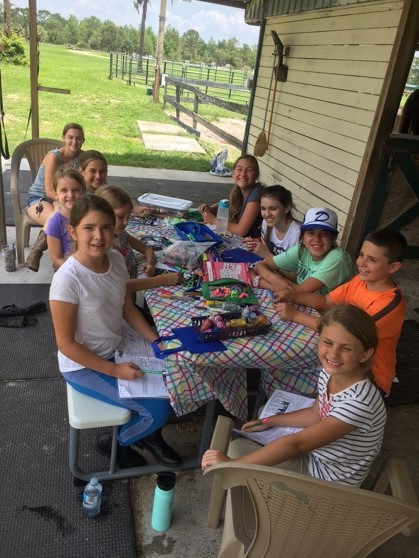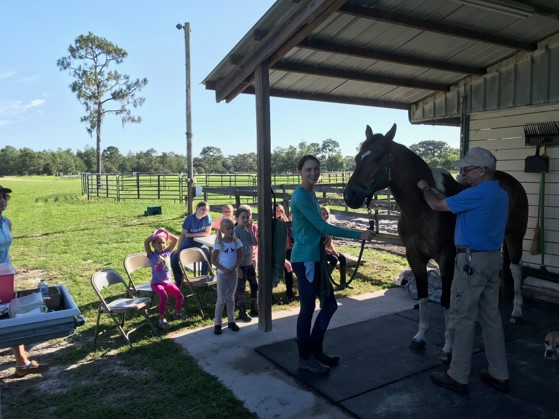 Mikenda Farm offers youth horse camps during the summer, school holidays, in the spring and at Christmas time. The camp director has over 25 years of experience and has certification through the ARIA. Mikenda Farm has been providing lessons, boarding and youth camps by the same qualified horse professional for over 25 years. Safety, fun and learning are the priorities. During camp hours, children are supervised by adults at all times. When looking at other camps, be sure to find out how many years they have been running their camps at the same location. Mikenda Farm's owner and camp director, Brenda Hagemeister, is the only ARIA Level II Certified Instructor in the Orlando area. Our head counselor, Mikayla Kearney, is CPR and first aid certified.
* Riding lesson each day
* Learning activities--horse care, grooming, tack
* Horse-related arts, crafts, and activities
* Demonstrations--shoeing, horsemanship, veterinarian
**Summer Horse Camp runs from 8:30 a.m. until 2:00 p.m.
Our Youth Summer Horse Camp will be held only in June during the following weeks...
June 6-10, June 13-17, June 20-24, June 27-July 1st
$300 per week.
Campers will ride each day, make horse related art & crafts, learn about horse tack and anatomy, and play fun horse related games.
Children between the ages of 6-14 who are beginner to intermediate riders will be best suited for the camp. Maximum of 12 campers per week - WEEKS FILL QUICKLY - REGISTER SOON!! Lessons students receive a $15 discount. Go to the "Forms" page on our website , print out/download our "Youth Summer Camp Registration Form", complete all needed information.
Email us - mikenda@aol.com - to confirm we have space available before making payment!!
REGISTRATION AND RELEASE FORMS LOCATED ON OUR "FORMS" PAGE.
"You can Fax your registration to 407 568-8418 email: mikenda@aol.com or postal mail to 4740 Lazy H Lane, Christmas Florida 32709. Space is limited — your registration is confirmed ONLY once payment is received. Payment can be made by check to Mikenda Farm, Venmo(Mikenda Farm) ,Zelle (407 247-2276) , or credit card thru PayPal Invoice. If paying by credit card or Venmo the ENTIRE CAMP FEE is due. If paying by Zelle Or Check we will accept a 50% deposit with the balance due the first day of camp. If paying via credit card please email Mikenda@aol.com to request a PayPal invoice for the summer camp fee. All payments via credit card must be paid in full!! NO REFUNDS LESS THAN 30 DAYS BEFORE THE FIRST DAY OF CAMP UNLESS WE CAN FILL THE SPOT. NO EXCEPTIONS.

Additional information on our Youth Horse Camp Program:
Campers will enjoy games on horseback such as musical horses, ball tag, and an obstacle course.
We will have an end-of-camp demonstration on Friday for the parents Campers will demonstrate what they have learned, and progress they have made at camp!!
There will be activities for all age groups so the little ones, as well as the older kids, will have plenty of interesting and challenging activities on and around horses.

There will be a 30-minute lunch break after the riding lessons (lunch is not included). We have a refrigerator and microwave available. Campers will generally do arts and crafts as well as eat lunch in the shade under cover at the back of the main barn where there are plenty of fans to keep them cool and to enjoy being outdoors. We have an air conditioned lounge /bathroom area as well as office area where campers can cool off as needed. Extended care is available before and after the camp for $7 per hour. Must be scheduled and paid for before camp begins.
RETURN TO TOP OF PAGE
© 2020 Mikenda Farm
Contact Webmaster